Cheese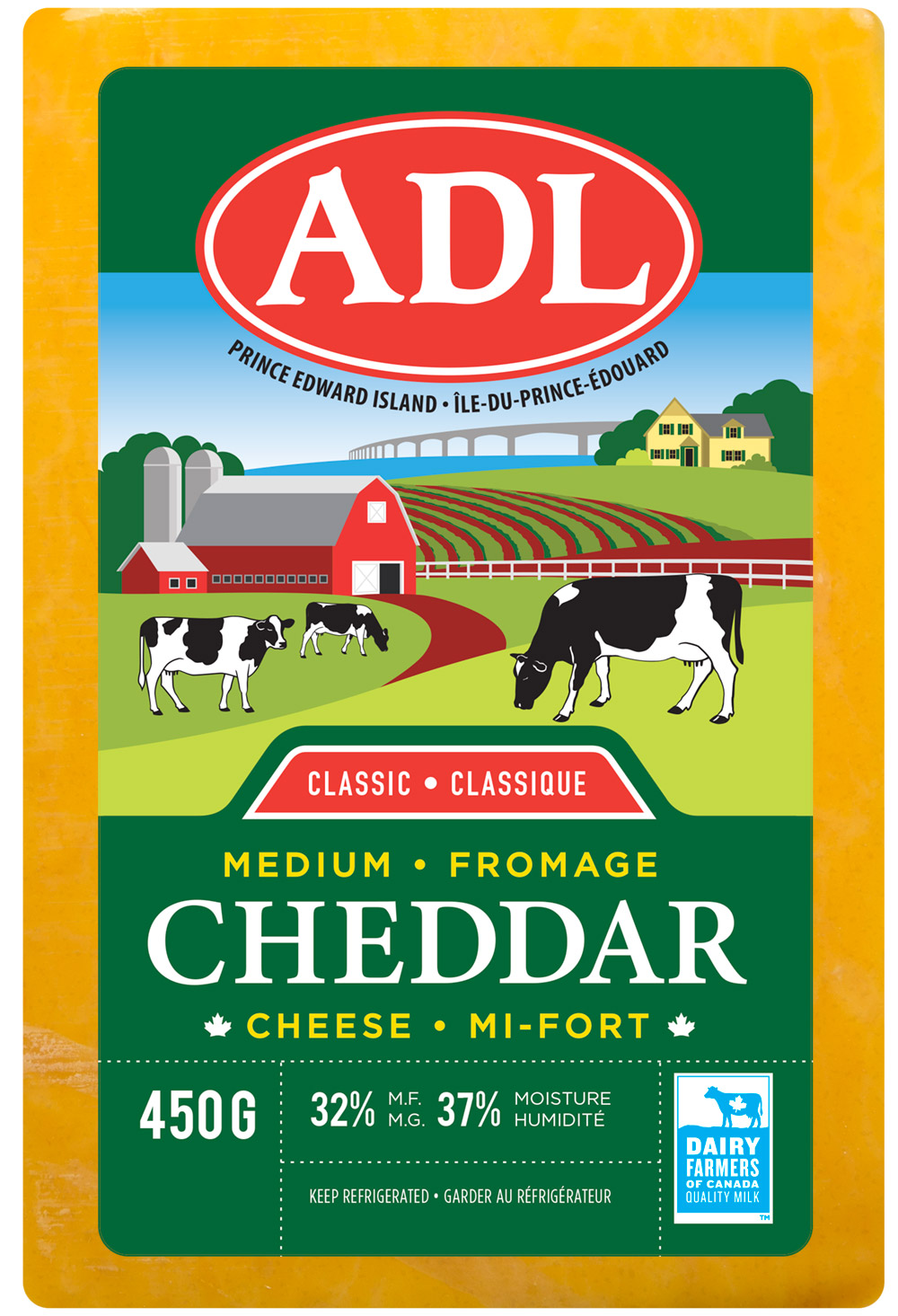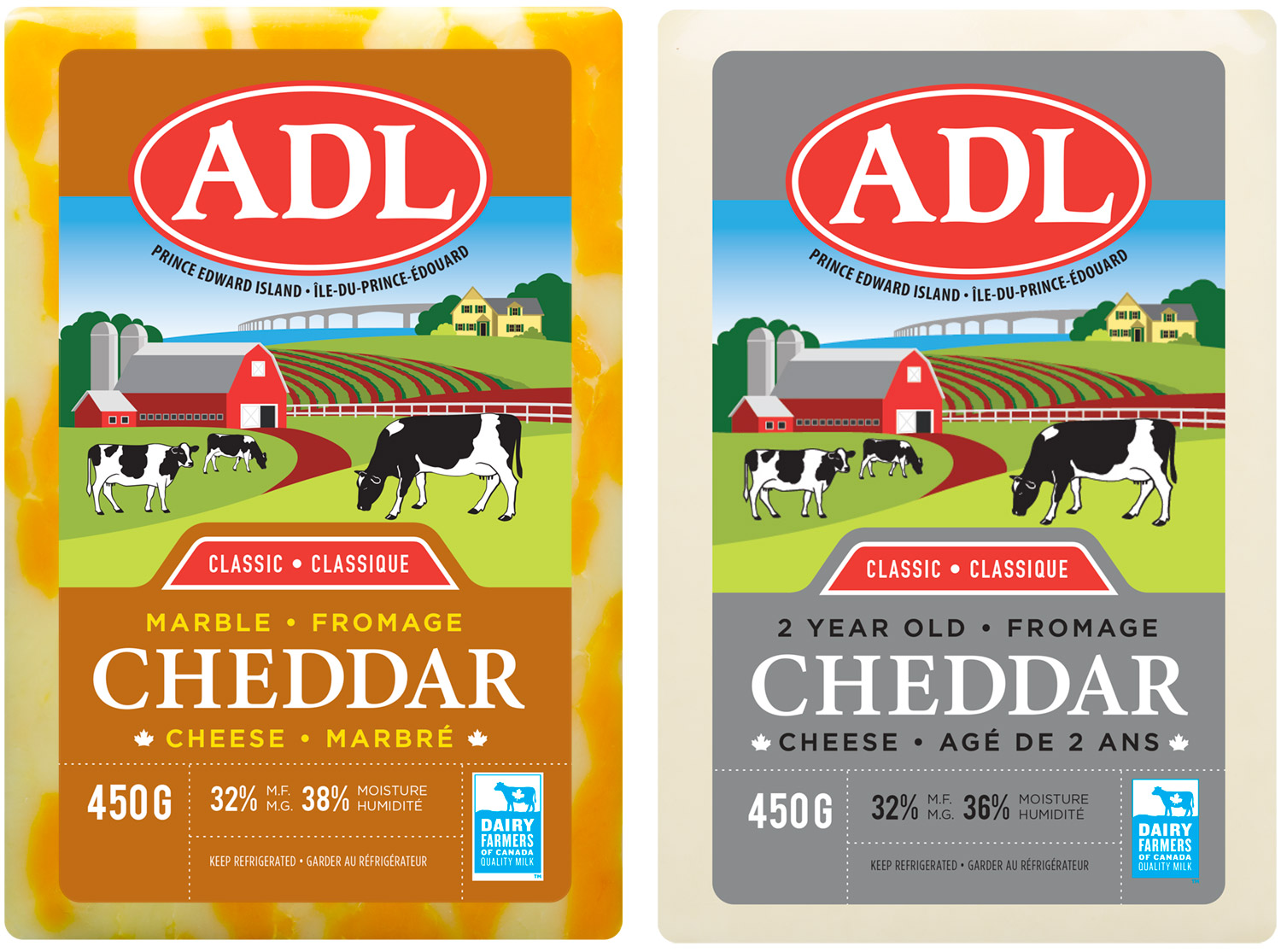 Prince Edward Island-made hand-turned cheese.
Produced in small batches for better flavor. Delight in the difference 100% Canadian milk makes. ADL uses pure, sweet milk from the finest dairy cows, traditional craftsmanship and a time-honored, natural aging process to create our award-winning cheddar and specialty cheeses with unique and wholesome taste. While the rest of the world is hurrying products to market, we take our own sweet time—like we've done for over 65 years.
Look for ADL and Dairy Isle cheeses in the dairy aisle of your local grocer. It is cheese, aged slowly, the delicious old fashioned way—just the way Mother Nature intended.

---
Our Awards
Royal Agricultural Winter Fair 2017:
Class 1 Extra Mature:
ADL 2 Year Old – 1st place
Grand Champion Reserve:
ADL 2 Year Old – 1st place
Silver Trier Award:
Highest Aggregate score in Cheddar Cheese
Class 6 Marble:
Dairy Isle Marble – 3rd place
Class 4 Mild:
Dairy Isle Mild – 3rd place
Class 2 Mature:
Dairy Isle Sharp – 3rd place
British Empire Cheese Awards 2017:
Dairy Isle Mild
1st Place
Dairy Isle Sharp
1st Place
Dairy Isle Medium
3rd Place
Highest Aggregate Cheddar Score
1st Place
Reserve Champion Dairy Isle Cheddar
1st Place
Finalist Dairy Farmers of Canada Grand prix for Mild and Medium Cheddars (2013)
Alfa Laval Award – First Place – Mild Cheddar (2012)
Black Diamond Grand Champion Award – Mature Cheddar (2009)
First Place Award – 1 Year Old Colored Cheddar (2007)
ADL Products
2 Year Old Cheddar
3 Year Old Cheddar
Marble Cheddar
Medium Cheddar
Mild Cheddar
Old Cheddar
Extra Old Cheddar
Mozzarella Cheese
Asiago
Dairy Isle Products
Old Cheddar
Medium Cheddar
Mild Cheddar
Sharp Cheddar
Marble Cheddar
Mozzarella